Our purpose has now expanded to include the globe.
Below we provide insights into three of the programs that have been developed within the IAFM project, in the U.S. and Latin America.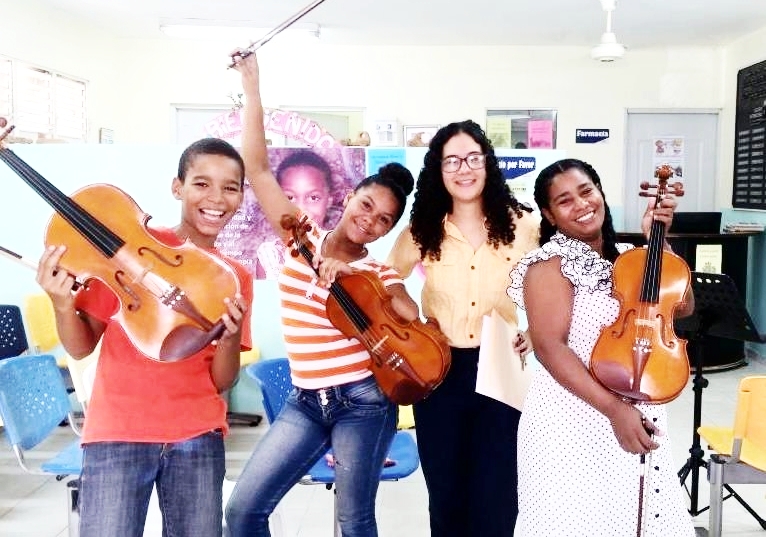 Through the vision of Children's International Dominican Republic Director, Sofia Betances, "Musica Para La Vida" has served over 271 children with orchestra and life skills classes. After such great success in Santiago, the program expanded into Santo Domingo this year.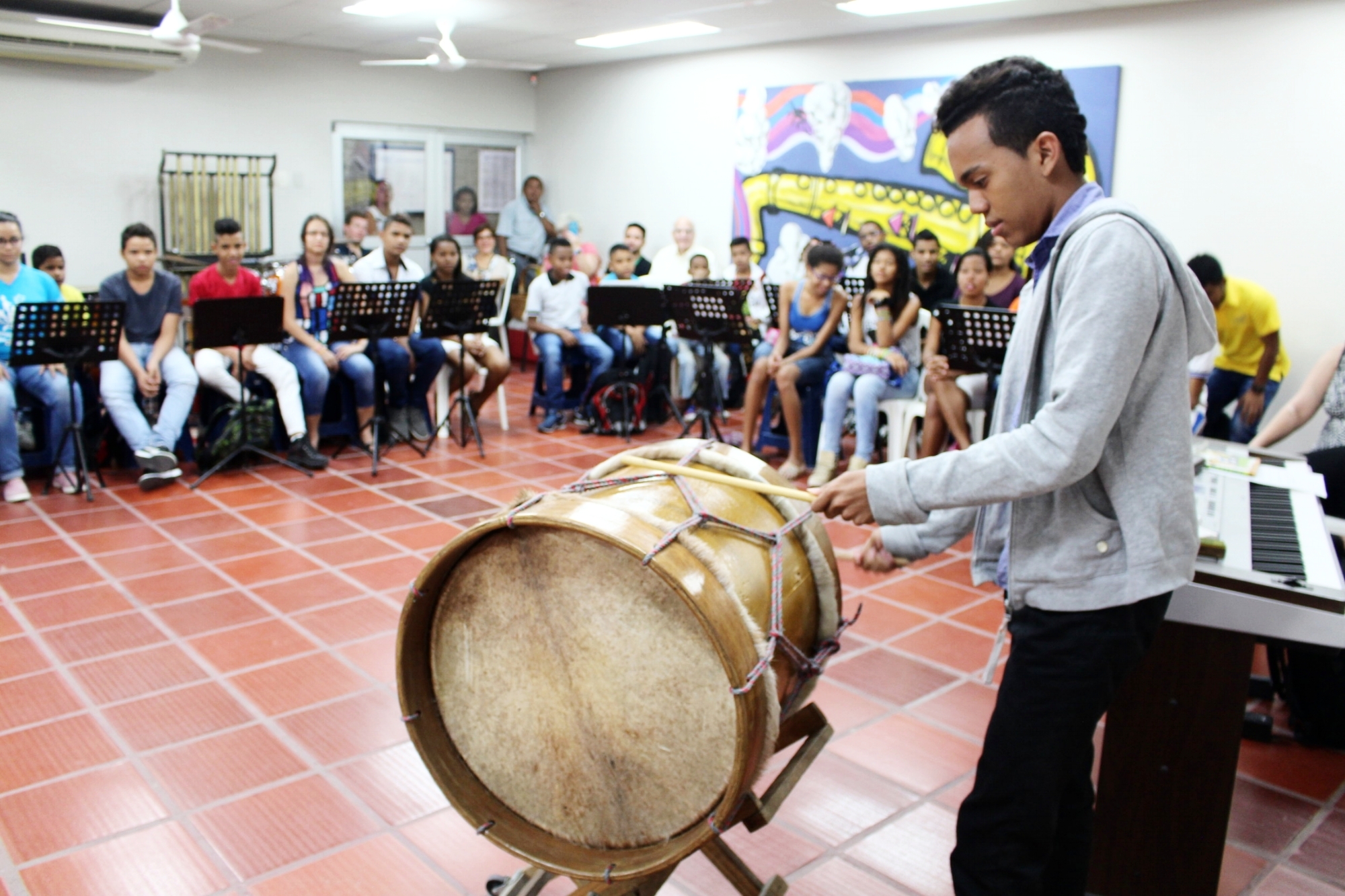 Children International Wind Orchestra
In Barranquilla, the CI Wind Orchestra, originally called the Blizzard Band under the direction of Juan Carlos Natera Llanos, had been operating in Children International since 2002, and it had already accomplished wonderful results for kids. For instance, some went on to become professional musicians. CI's agencies already had deep roots in the Barranquilla community. Through CI, care for children has been provided for many years.
Through a grant and the support of CI Colombia Director Hermalinda Guarin, the band expanded and became a wind orchestra. Music is a central program in all of the centers in Colombia now.
A report from teachers in Barranquilla declared: "The communities where the participants are from present violence and lack of hope. . . The participation of children and youth in the music classes implies keeping individuals distant from violence, making them more peaceful and harmonious with themselves and others; besides allowing them to know that if they have purposes in life, they can achieve them."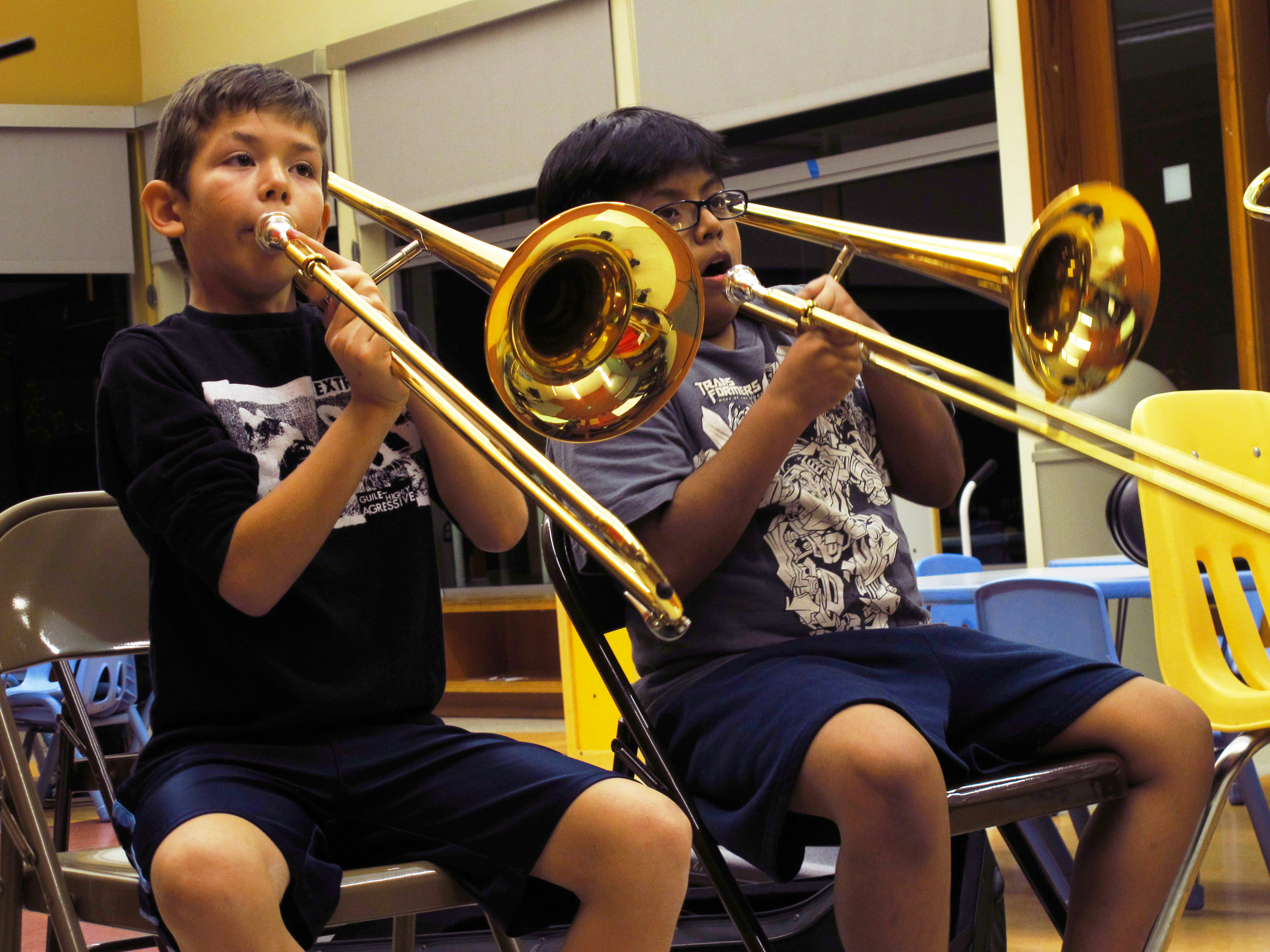 Music and music education tap into our basic humanity, and bring us together as citizens in our community.
In collaboration with Harmony Project and El Sistema USA, after school programs with music at the center are being established all over the country.
Harmony Project has been bringing music into the lives of children from low-income communities for over 16 years. Harmony uses music as a means to promote children's healthy growth and development, foster safe and diverse communities, and prepare children to excel in school and beyond. Currently serving over 2,000 students throughout LA County, innovative cost-sharing programs have been developed with after school providers such as Beyond the Bell (LAUSD, and LEARNs (Pasadena).
The short film, I Am a Fine Musician, focuses on the implementation of the El Sistema music program in Los Angeles schools.
I Am a Fine Musician is the first film to focus on the pedagogy supporting El Sistema. The film's goal is to help educators understand how and why El Sistema works.
Through discussions with education and music experts from around the country, as well as scenes of children in an LA school who have been immersed in the program, IAFM illustrates the joy and and empowerment that the students experience through participation in an ensemble and their exposure to classical music, to instruments, and to professional musicians.
Experts who appear in the film include Paul Heckman, Associate Dean of the Department of Education at University of California/Davis; Ben Zander, Conductor of the Boston Philharmonic; Myka Miller, Executive Director of Harmony Project; and Mark Churchill, Director of El Sistema USA and Senior Advisor, New England Conservatory of Music.
Watch I am A Fine Musician